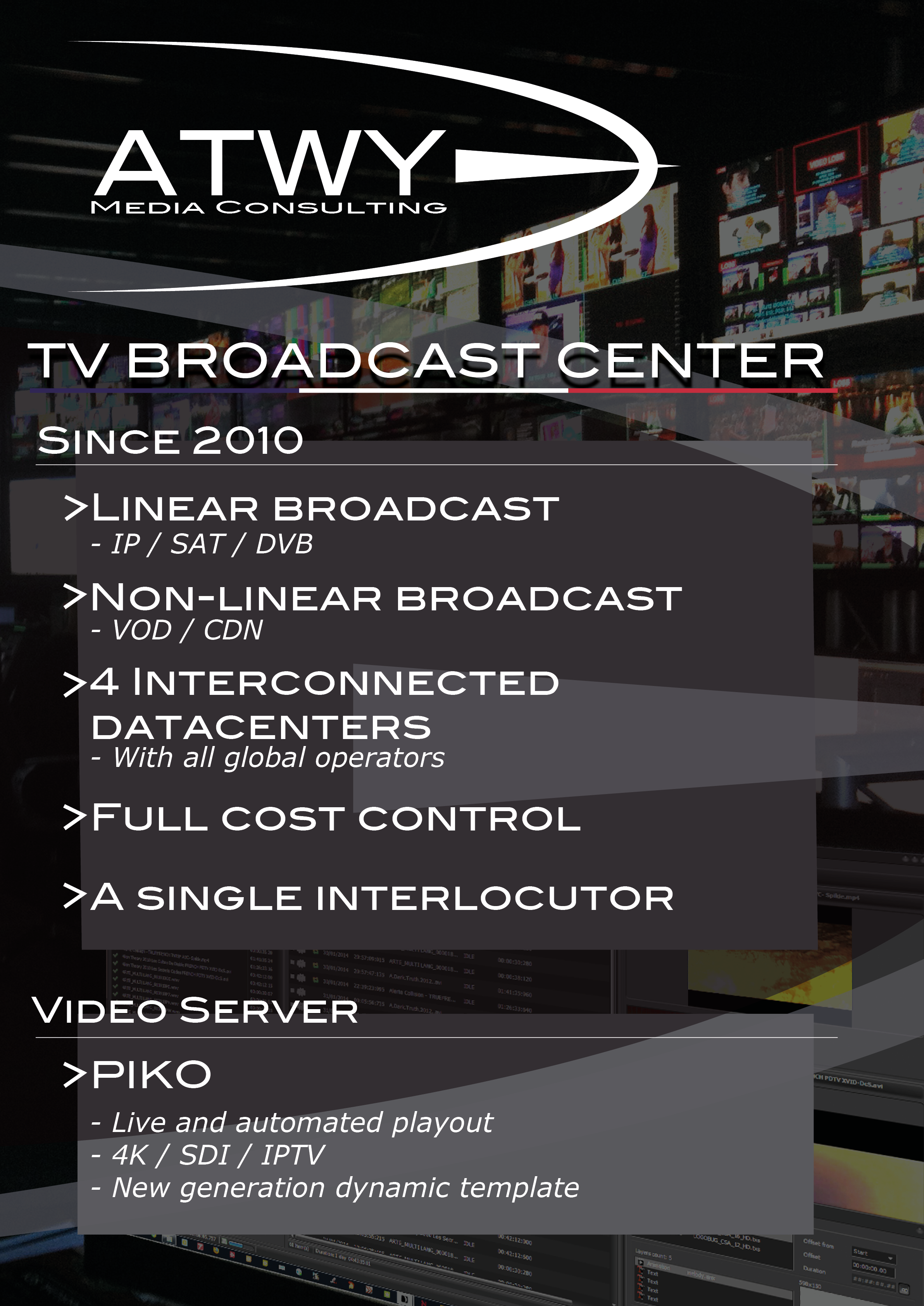 ATWY MEDIA CONSULTING provides content media management solutions and softwares to major television brands and multimedia groups around the world
We have offices in France and UK, in addition to a global network of professional distribution partners but also to help our customers to broadcast themselve in secured data centers of our partners everywhere in the world.

AWTY is a software editor and help broadcasters in sofware integration but also facing rapidly changing technology and intense competition, broadcast companies must tap their historical traits of invention and innovation to provide the content consumers want; when, where and how they want it in order to effectively create a competitive advantage in the broadcasting industry. ATWY broad experience, market-tested assets and unparalleled global innovation and delivery network complement our deep broadcast consulting experience across the convergent areas of broadcasting, telecommunications, networking, systems integration and content delivery.
PLAYOUT SERVICES 24/7
Based on the latest technologies and 24/7 support by professional operation service, ATWY or his partners provides a high quality Playout service already operating  TV channels in Europe.
Playout: SD/HD/4K.
Hosting in high security datacenters.
Fibre and satelite connectivity with European operators
Connected with main OTT platforms.
Compliancy with all streaming formats.
Strategic partnership with partners around the world
Supervision and operation 24/7.
0
Interconnected Datacenters